Special fish this one.
I set up in a swim called the bog and found a nice small spot to my left which you couldn't cast to, So on went the shorts and into the water I went.
A tricky wade round with my rod to a small clear spot under a tree. Just felt right to get a rig on it.
With a hand full of bait and my rig set it was a waiting game till morning as you can set your clock to the feeding times as at 5am it ripped off
33lb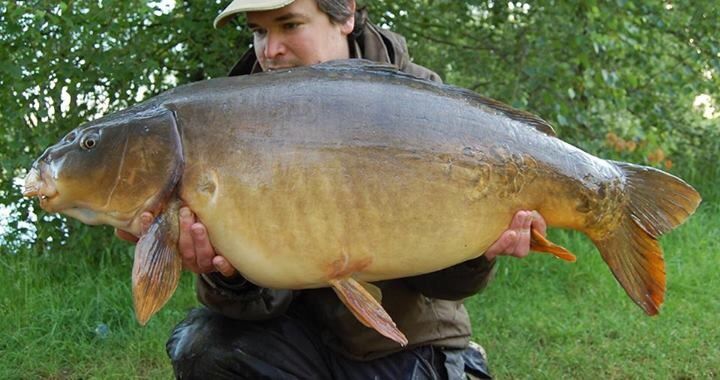 Few weeks later my mate andy fished the same swim and as it being his first time on the lake I pointed out a spot to him for a backup if he wasn't catching, and after two nights of blanking he took my advice and waded round to the spot and at 2am he was buzzing with a new PB 37lb 12oz common